We're delighted to announce that we're offering a 40% discount on four of our best-selling titles about life Gaza– great, informative books that are written and edited by Gaza Palestinians!
To get this discount when buying via our shopping cart system, when you get to the "Checkout" screen, simply enter the coupon code GazaPalestine into the box that asks "Have a promotion code?" and your discount will be automatically applied.
The four discounted titles are: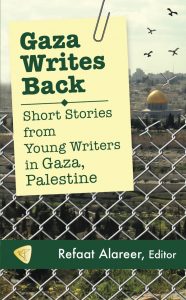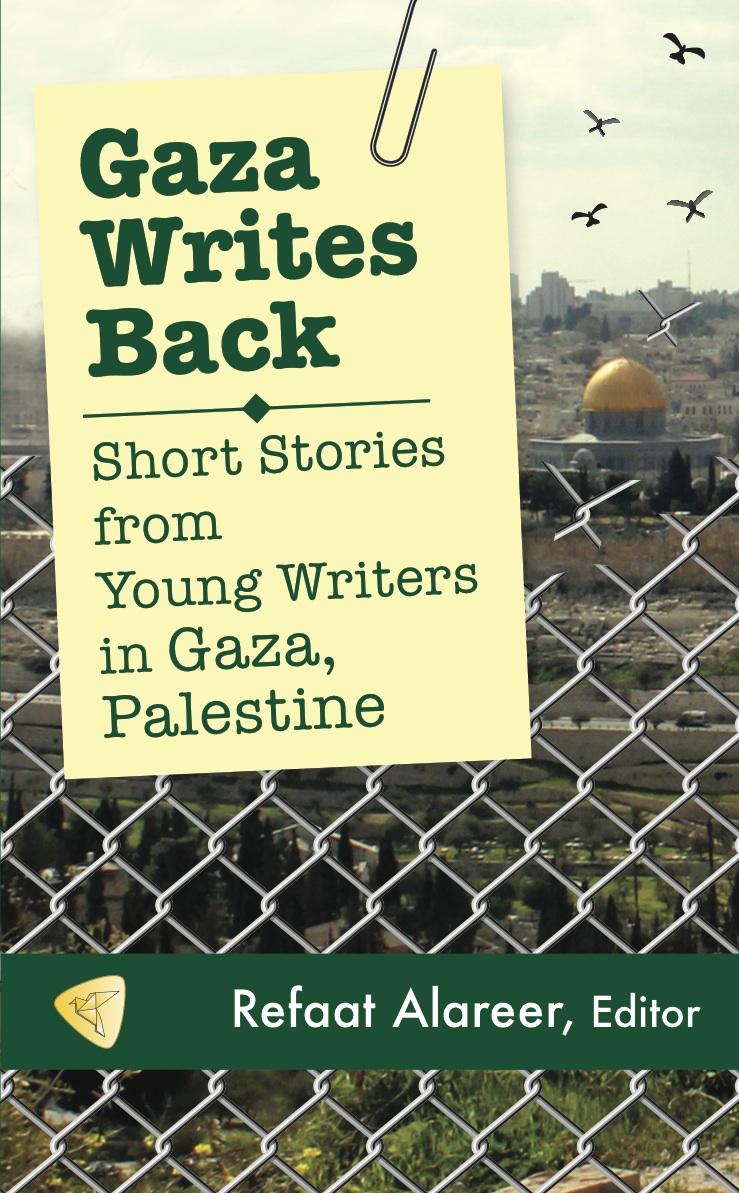 ** Gaza Writes Back, a collection of short stories written by young writers in Gaza and edited by Gaza English professor Dr. Refaat Alareer, that we published in January 2014.
Noted British writer Victoria Brittain has said of these stories:
These are intimate tales of devastation—sharp as a knife and unforgettable. Families, playmates, or the writers themselves, are maimed or killed in a flash by Israeli firepower, but this new generation is writing as a form of resistance.
In April 2014, Just World Books and the American Friends Service Committee brought Mr. Alareer and two of the contributors to the volume, Rawan Yaghi and Yousef Al-Jamal, to the United States where they spoke with audiences in eight metropolitan areas. You can read some accounts of their tour here.
** Gaza Mom, Abridged Edition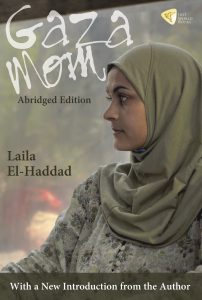 , an originally blogged journal in which Laila El-Haddad takes us into the life and world of a busy Palestinian journalist who is both covering the story of Gaza and living it—very intensely.
El-Haddad was in Gaza City in 2005, watching hopefully as the Israelis prepared their withdrawal from the Gaza Strip. She covered the January 2006 Palestinian elections—judged 'free and fair' by all international monitors. But then, she watched aghast as the Israeli government, backed by the Bush administration, moved in to punish Gaza's people for the way they had voted by throwing a tough siege around the Strip…
Gaza Mom, and this shorter version, provide essential background to the misery that Gaza has continued to experience since 2006.
Harvard's Prof. Stephen Walt has written of Gaza Mom:
Laila El-Haddad brings the realities of Palestinian existence to life with wit, anger, passion, love, and most of all keen eye for the cruel absurdities of life under occupation. Read it, reflect, and reconsider.
** Gaza Unsilenced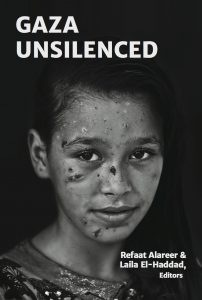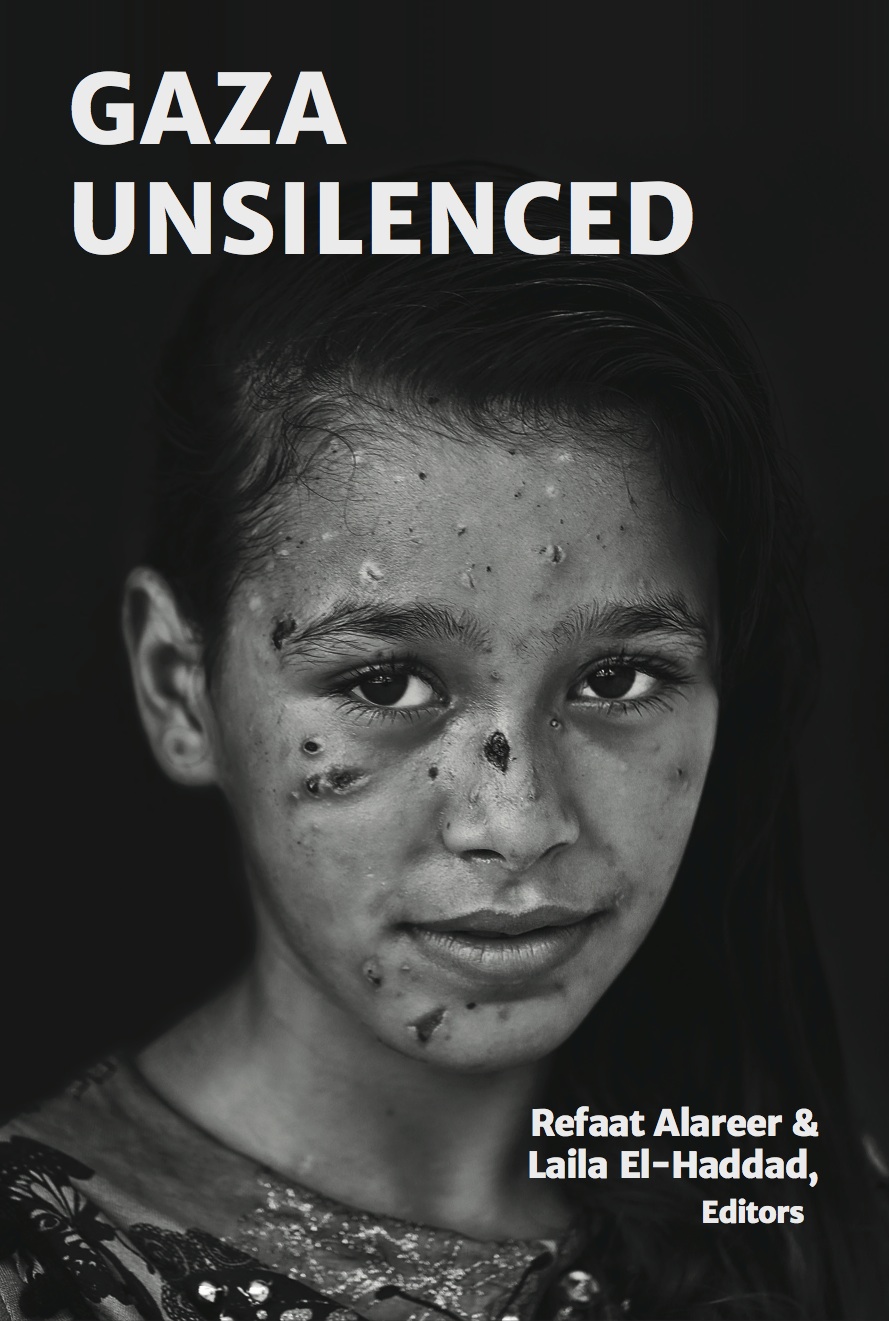 is an anthology of writings from and on Gaza, co-edited by Refaat Alareer and Laila El-Haddad, that we published in 2015 to mark the first anniversary of the lengthy and punishing  assault that Israel launched against Gaza in Summer 2014.
More than half of the contributors to this book were Gaza Palestinians who had lived through the 2014 assault.
Renowned scholar-activist Vijay Prashad of Trinity College in Hartford, CT, noted of the book,
Israel takes the hammer to Gaza, but it cannot snuff out Palestinian voices. These continue to testify to the inhumanity of the Israeli occupation. There are also silences—the book ends with a list of the names of those killed in Israel's 2014 bombing of Gaza, human beings who cannot tell us their stories. This book tries to fill that gap.
** The Gaza Kitchen: A Palestinian Culinary Journey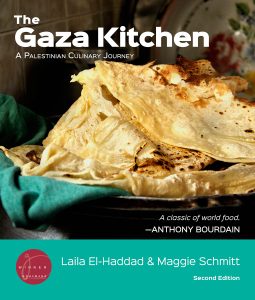 , a highly acclaimed paean to the glories of the distinctive but little-known culinary heritage of this region of Palestine. The Gaza Kitchen was co-authored by Laila El-Haddad and Maggie Schmitt, and we published this expanded 2nd edition in late 2016.
The book has received warm accolades from Claudia Roden, Yotam Ottolenghi, Sami Tamimi, Anthony Bourdain, and numerous other maestros of Middle Eastern cookbook writing.
Ottolenghi and Tamimi caught the essence of this extremely rich and multi-faceted volume when they wrote of it:
It is a delight to be returning to this book… The recipes and stories are magically woven together, inspiring to read, to cook, and to eat.
We hope that our 40% discount tempts you to buy all these books, so you can learn a lot more about the people and heritage of Gaza!
Remember: To get the discount via our shopping cart system, when you get to the "Checkout" screen, simply enter the coupon code GazaPalestine into the box that asks "Have a promotion code?" and the discount will be automatically applied.
Your purchase will also, of course, help boost the royalties that these talented authors receive.