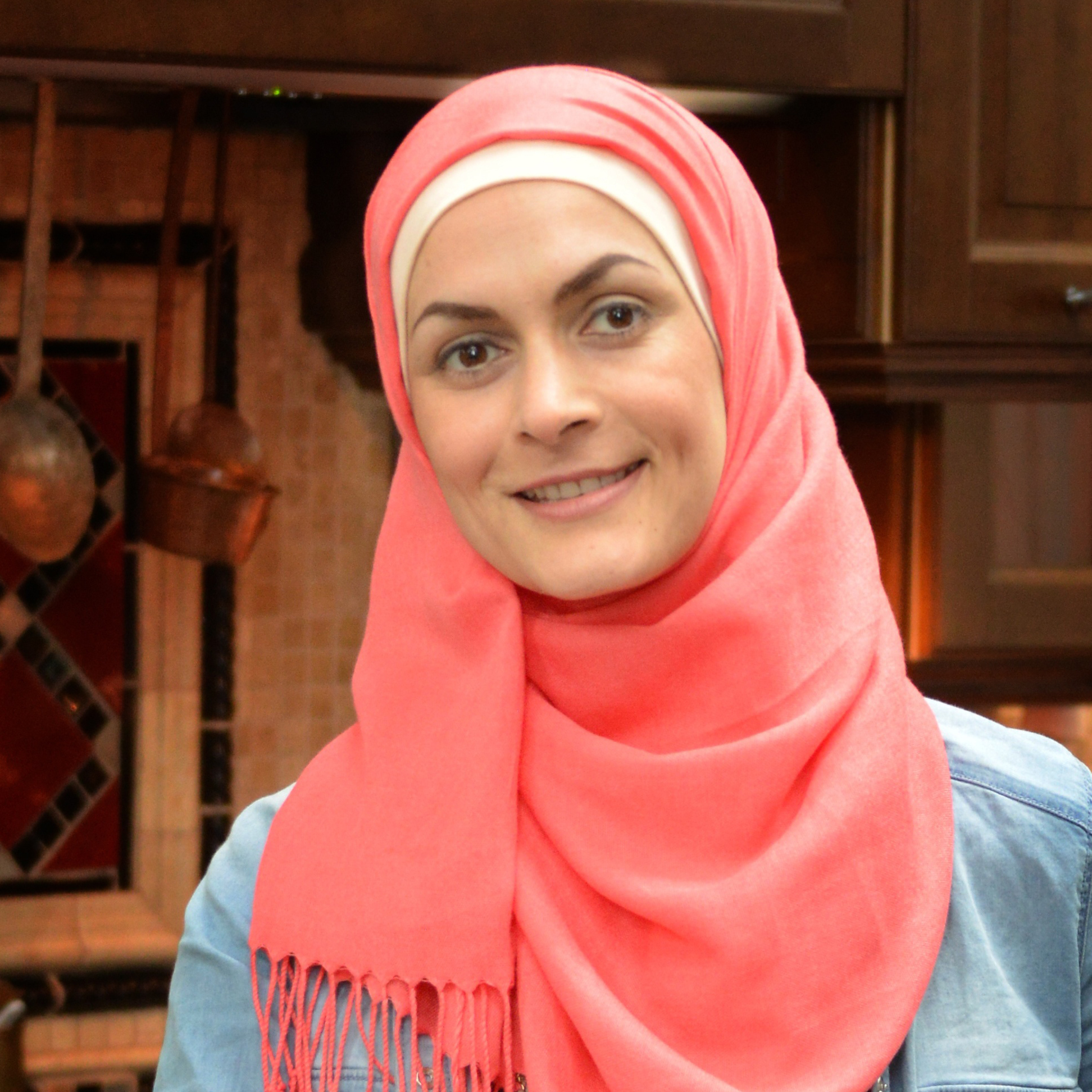 Laila El-Haddad
Laila El-Haddad is the co-editor of Gaza Unsilenced (2015), the author of Gaza Mom: Palestine, Politics, Parenting, and Everything In Between (2010), and co-author of The Gaza Kitchen: A Palestinian Culinary Journey (2013), which was named Arab Cuisine Book of the Year 2012 by Gourmand magazine. She is an accomplished and engaging public speaker, a talented writer, political analyst, a social activist, parent of three, and a policy advisor for Al-Shabaka, the Palestinian Policy Network.
About Laila El-Haddad
El-Haddad was born in Kuwait and raised mainly in Saudi Arabia, where her parents worked; but the whole family summered each year in her parents' hometown, Gaza City. She received her B.A. from Duke University and her MPP from Harvard's Kennedy School of Government.
She always longed to return to Gaza City, and from 2003-2007, she was the Gaza stringer for the Al Jazeera English website, a regular contributor to the BBC and the Guardian online, and a radio correspondent for Pacifica's Free Speech Radio News. While in Gaza, she co-directed two documentaries, including the award-winning film Tunnel Trade. Her writings have been published in the Baltimore Sun, Washington Post, International Herald Tribune, The New Statesman, The Daily Star, Le monde diplomatique, and she has appeared on many international broadcasting networks, including NPR and CNN. In September 2013, she was featured in the season's premier for Anthony Bourdain's cutting-edge CNN show "Parts Unknown", when she accompanied Bourdain during his on-site exploration of Gaza's distinctive cilinary heritage.
A running theme in El-Haddad's writing is the personalization of the situation of Gazans and other Palestinians, a topic to which she brings her characteristic wry humor.
She currently makes her home in Ellicott City, Maryland with her husband Yassine Daoud, a Palestinian physician who grew up in a refugee camp in Lebanon and who, along with millions of other exiled Palestinians, is not allowed by Israel to enter Gaza or anywhere else in Palestine.
Videos of Laila El-Haddad
Co-Authors, Laila El-Haddad and Maggie Schmitt in "Eating the Other: Food Sovereignty in Palestine and the US" a webinar presented by JWE and Grassroots International. This dialogue session was moderated by Grassroots International Executive Director Chung-Wha Hong and in which Maggie and Laila were joined by U.S.-based food justice/food sovereignty activists Brit Reed and Jonathan Wilson. View JWE's Beyond Survival project here.
Laila El-Haddad speaks about The Gaza Kitchen, a cookbook celebrating the life and recipes of a remarkable Palestinian people living under harsh political oppression in the Gaza Strip.
Books