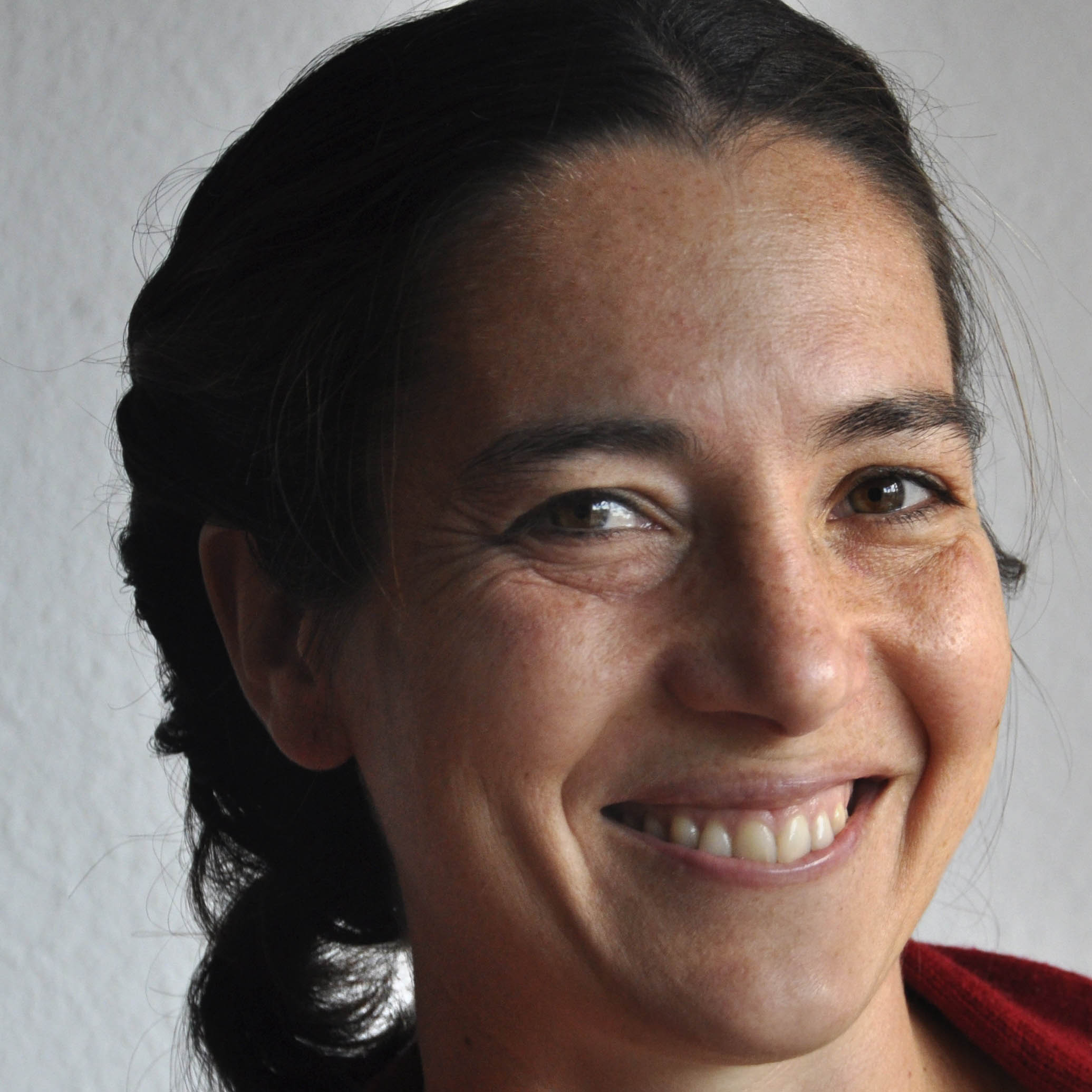 Maggie Schmitt
Maggie Schmitt, co-author of The Gaza Kitchen: A Palestinian Culinary Journey, is a writer, researcher, translator, educator, and social activist. She holds a B.A. from Harvard in Literature and has conducted advanced graduate studies in Social Anthropology and Mediterranean Studies at the Universidad Autónoma de Madrid.
About Maggie Schmitt
Schmitt works in various media—writing, production, photography, video—exploring and recording the daily practices of ordinary people as a way of understanding political and social realities in various parts of the Mediterranean region.
She was one of the creators of Precarias a la Deriva, a Madrid-based project that used innovative methods of collective storytelling and cartography to chart the changing relationship between work and life for young women in the city. She initiated another project that brought together feminists from various Middle Eastern countries to visit each other's spaces and conduct in-depth interviews with each other about political strategies and personal lives, creating a small archive of stories and a strong network of allies. She did research and production for the collaborative musical project Beyond Digital in Morocco, looking at the contemporary Berber folk-revival and its relationship to digital technology, and creating the video elements of the related app: "Sufi Plug-Ins."
She has collected both personal life-stories and hero ballads in Eastern Anatolia, in a project that studied how the personal and the epic entwine at the narrative level in the context of the Kurdish national struggle. She contributed both research and production work to a video documentary, Los Ulises, that followed a group of young Punjabi Indians in a trek they were making across Africa in the hope of reaching Spain.
She has written about urban planning and the appropriation of public space in downtown Beirut, has conducted social research on issues of racial profiling in Europe, and for many years has been involved in community and neighborhood initiatives in Madrid.
Schmitt has also taught in a number of contexts: an outdoor education program in Lebanon; courses on Mediterranean history and politics to study-abroad students in Madrid; courses on postcolonialism and feminist theory in continuing-education programs; and videography workshops for workers' collectives.
She is a member of the group Zenobia Translations, which specializes in the translation and interpretation of political and scholarly work.
She has always loved snooping around in kitchens, and has written extensively on food and culture for The Atlantic and other publications.
Maggie Schmitt grew up in Miami and has lived for extended periods of time in Lebanon, Turkey, and Morocco. She now makes her home in Madrid, where she lives with her partner Juan and their son Samuel.
Videos of Maggie Schmitt
Co-Authors, Laila El-Haddad and Maggie Schmitt prepare a Dagga Salad and talk about the making of Gaza Kitchen
Books