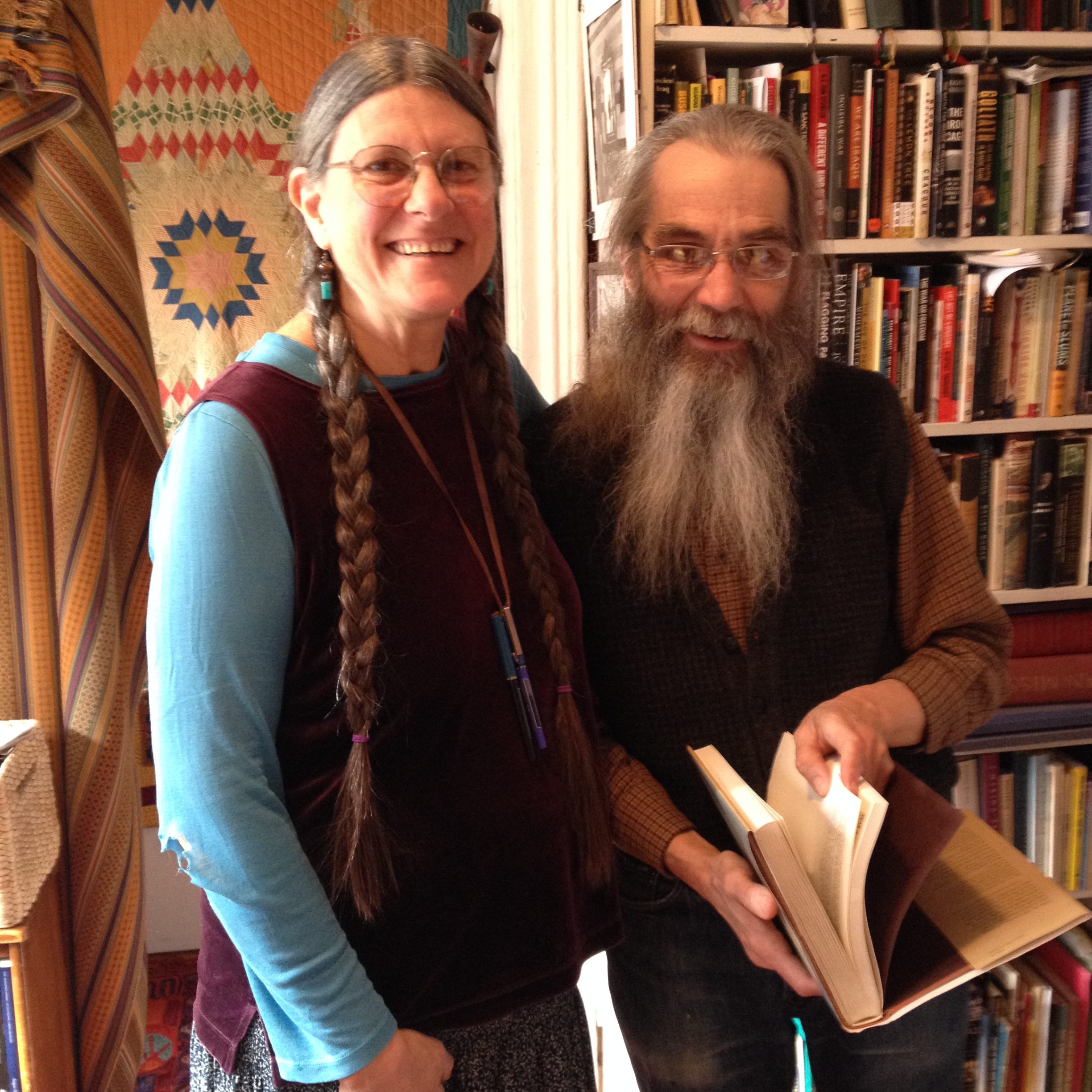 Theresa Kubasak and Gabe Huck
In 2005, teacher Theresa Kubasak and retired publisher Gabe Huck moved to Syria, seeking a way to support Iraqi refugees who fled to Damascus after the 2003 U.S. invasion of Iraq. They came together to write of their experiences in Never Can I Write of Damascus.
About Theresa Kubasak and Gabe Huck
Theresa Kubasak always braided social justice activism into her 40 years as a teacher, including work she did with the Woody Guthrie Archives. In 1999, she traveled to Iraq in defiance of the US/UN sanctions. At age 54, Theresa resigned from the New York Public Schools to study Arabic in Damascus. There, she founded the Iraqi Student Project with her husband, Gabe Huck, teaching world literature and writing to Iraqi refugee students. In 2015, she provided similar tutoring to Syrian refugees in Istanbul.
Gabe Huck attended Benedictine schools where he learned from the monks what literature is— and why we should challenge power. He was briefly a monk himself but in 1965 he traveled to Washington DC via Selma. A Conscientious Objector to war, he counseled other COs and in 1967 cheered Dr. Martin Luther King, Jr.'s antiwar speech on Vietnam. In 1968, he walked as a mourner behind Dr. King's coffin. For 24 years, Gabe worked in a publishing house. In 2005, he went to Damascus with Theresa and found a home among Syrians whom he found to be "well practiced in kindness to refugees."
Books