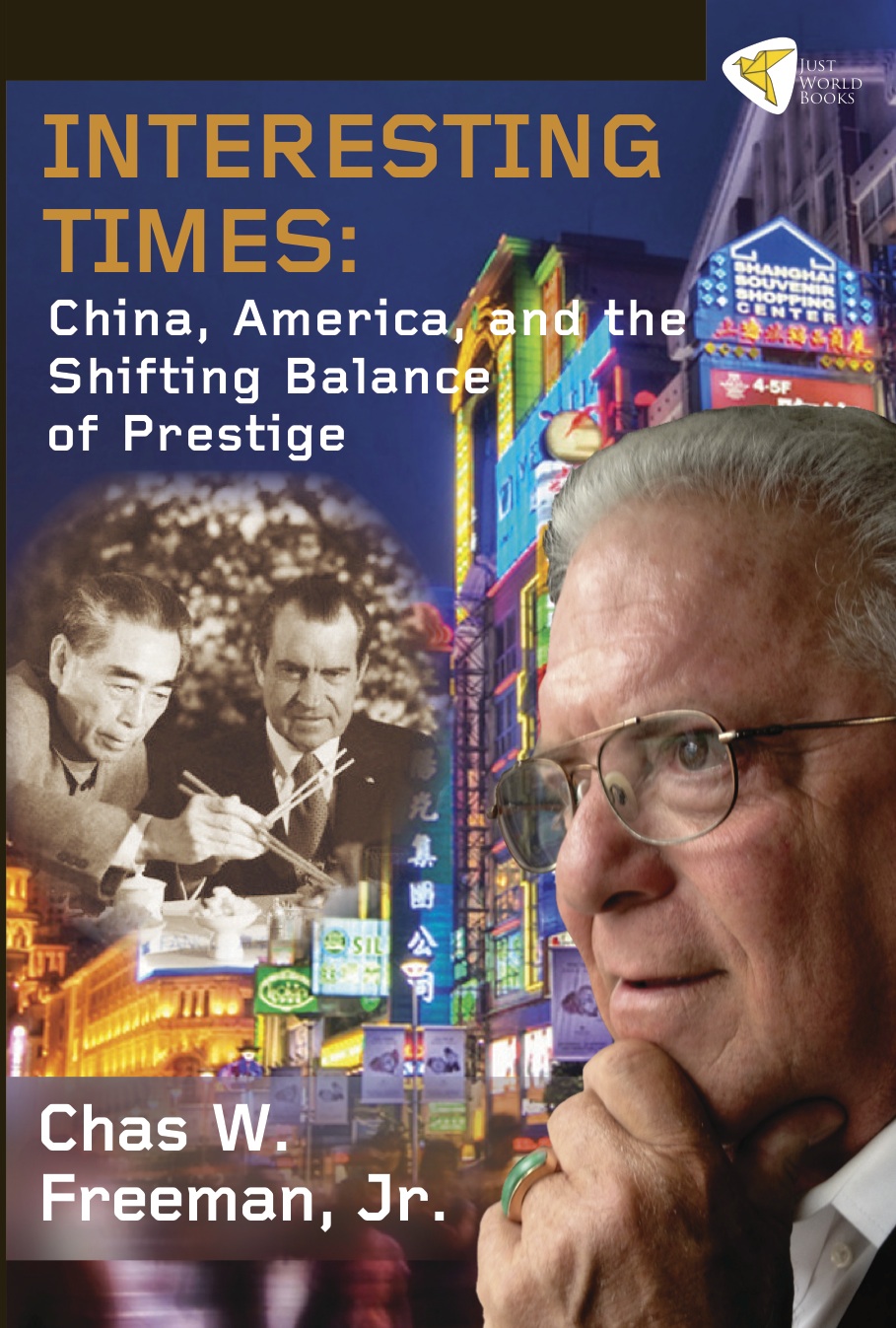 Interesting Times
China, America, and the Shifting Balance of Prestige
by Chas W. Freeman, Jr.
Ambassador Freeman's [Interesting Times] deserves to have an important place in defining our future strategic relationship with China.Henry Kissinger, former U.S. Secretary of State and recipient of the Nobel Peace Prize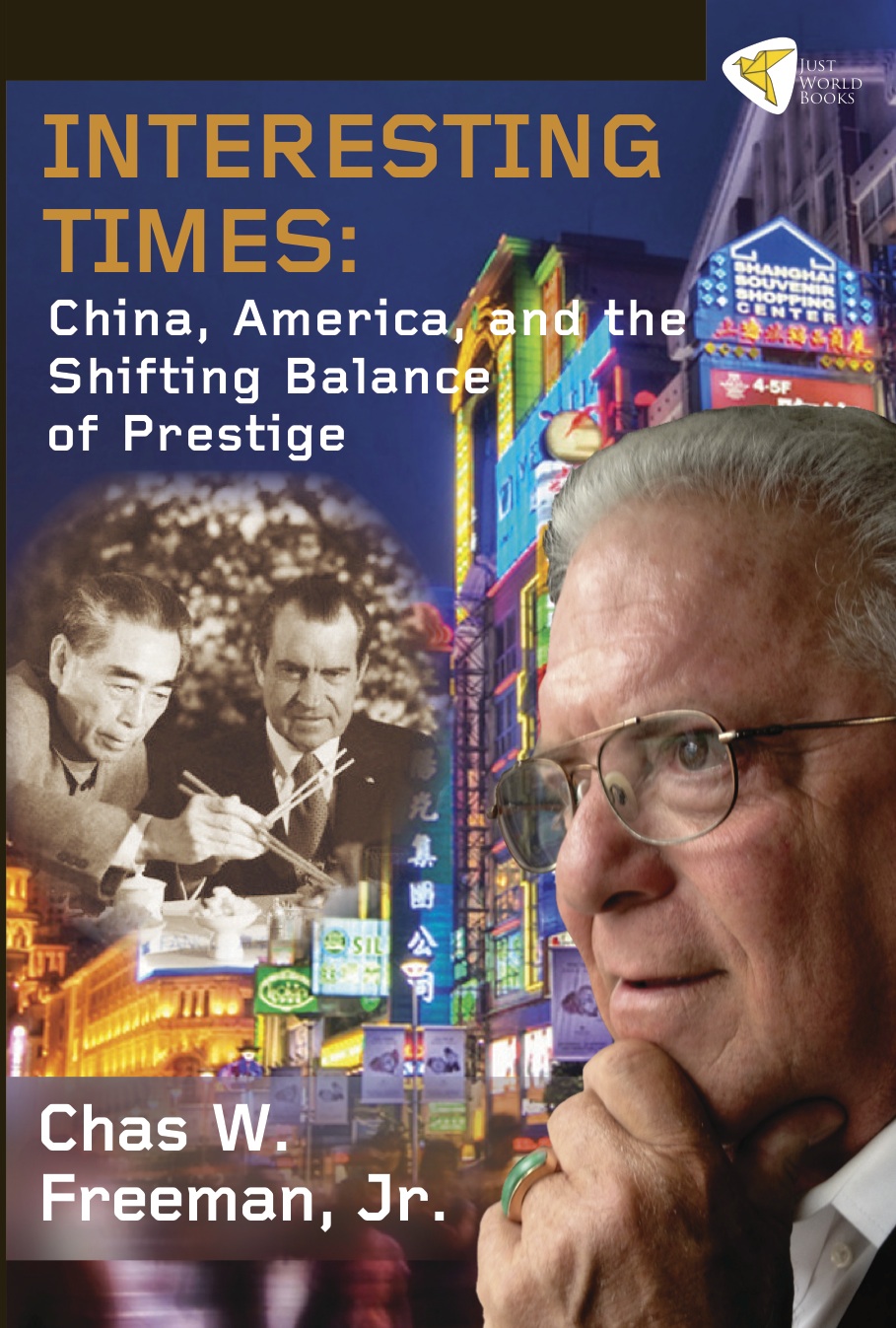 The decision that President Richard Nixon took in 1972 to bring to an end Washington's 23-year-long attempt to isolate and overthrow the Peoples' Republic of China (PRC) changed the global political balance in deep and lasting ways. When Nixon held his meetings with Chairman Mao in Beijing in February 1972, at his side was a young U.S. diplomat who was serving as his principal interpreter: Chas W. Freeman, Jr.
Freeman had started studying Mandarin (and Taiwan's dialect, Minnan) in Taipei, Taiwan, just three years earlier; and he spent many of the earlier years of his diplomatic career as a specialist in the affairs of all of China, including Taiwan. Freeman undertook many other important missions during his distinguished, 30-year career in the U.S. Foreign Service (and later, as Assistant Secretary of Defense.) But during and after his career in government he returned again and again to matters Chinese. Interesting Times: China, America, and the Shifting Balance of Prestige is his own curation of the best of the analysis he produced on developments in China and in the U.S.-Chinese relationship, over the whole period 1969–2012.
…unique insights into the complicated yet centrally important relationship between the world's number one and number two powers. A pleasure to read, an intellectual feast to digest.Zbigniew Brzezinski
In Interesting Times, Freeman brings a broad and uniquely well-informed historical perspective to his analysis of the issues—including Taiwan, various other strategic issues, and differences over human rights and economic and trade policies—that confronted the world's two most powerful countries throughout this period. He warns that the historical record suggests that no one can be complacent in assuming that this crucial relationship will always be managed in a sensible manner in the future.
The web-archive of special supplemental material to the book Interesting Times can be found at http://bit.ly/interesting-times.
Interesting Times is available in Hardcover ($38.99), Paperback ($27.99), and Ebook ($9.99)
BUY NOW