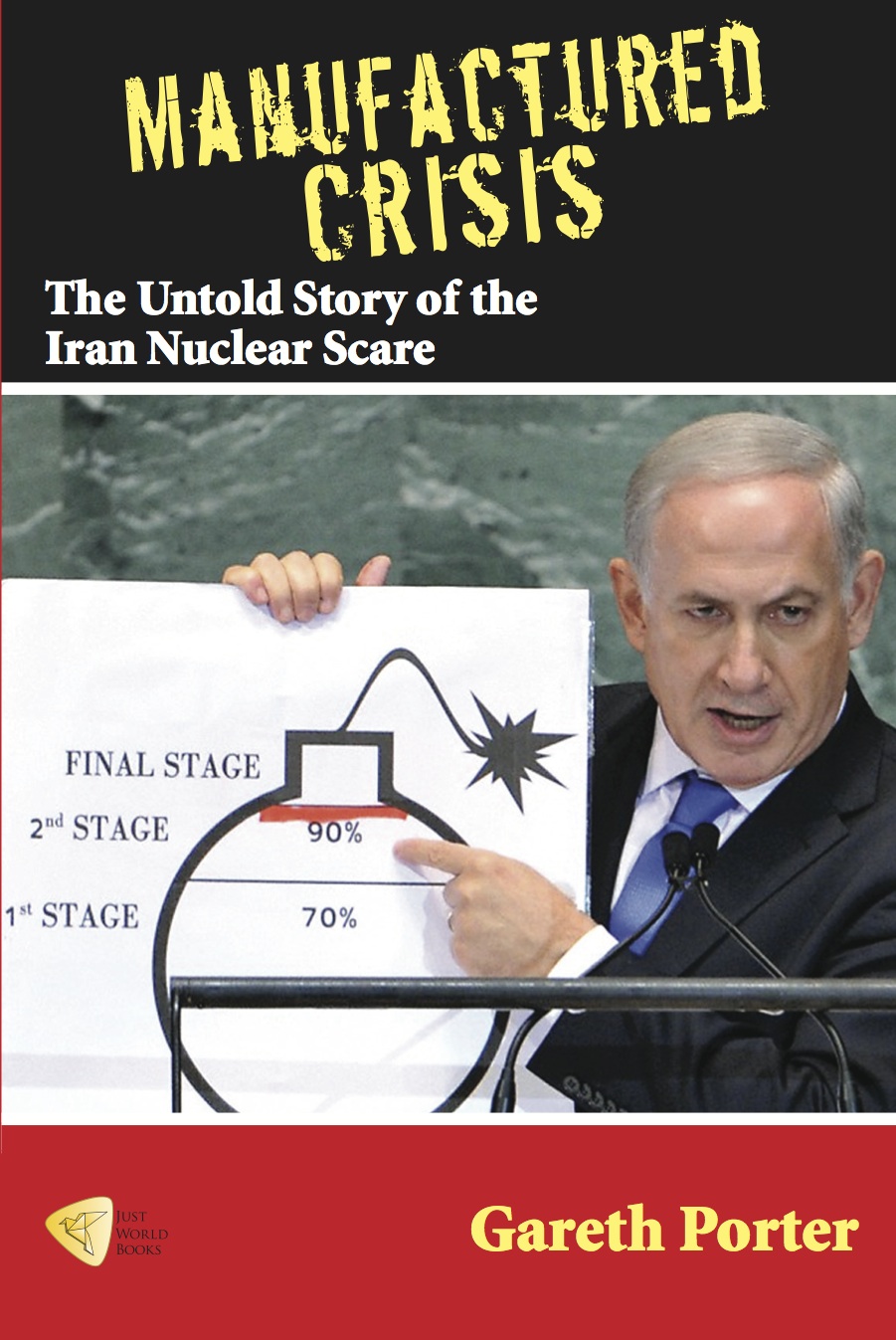 Manufactured Crisis
The Untold Story of the Iran Nuclear Scare
by Gareth Porter
I feel grateful to Gareth Porter for his intrusive and critical examination of intelligence material passed to the IAEA. Hans Blix, Former Director General of the IAEA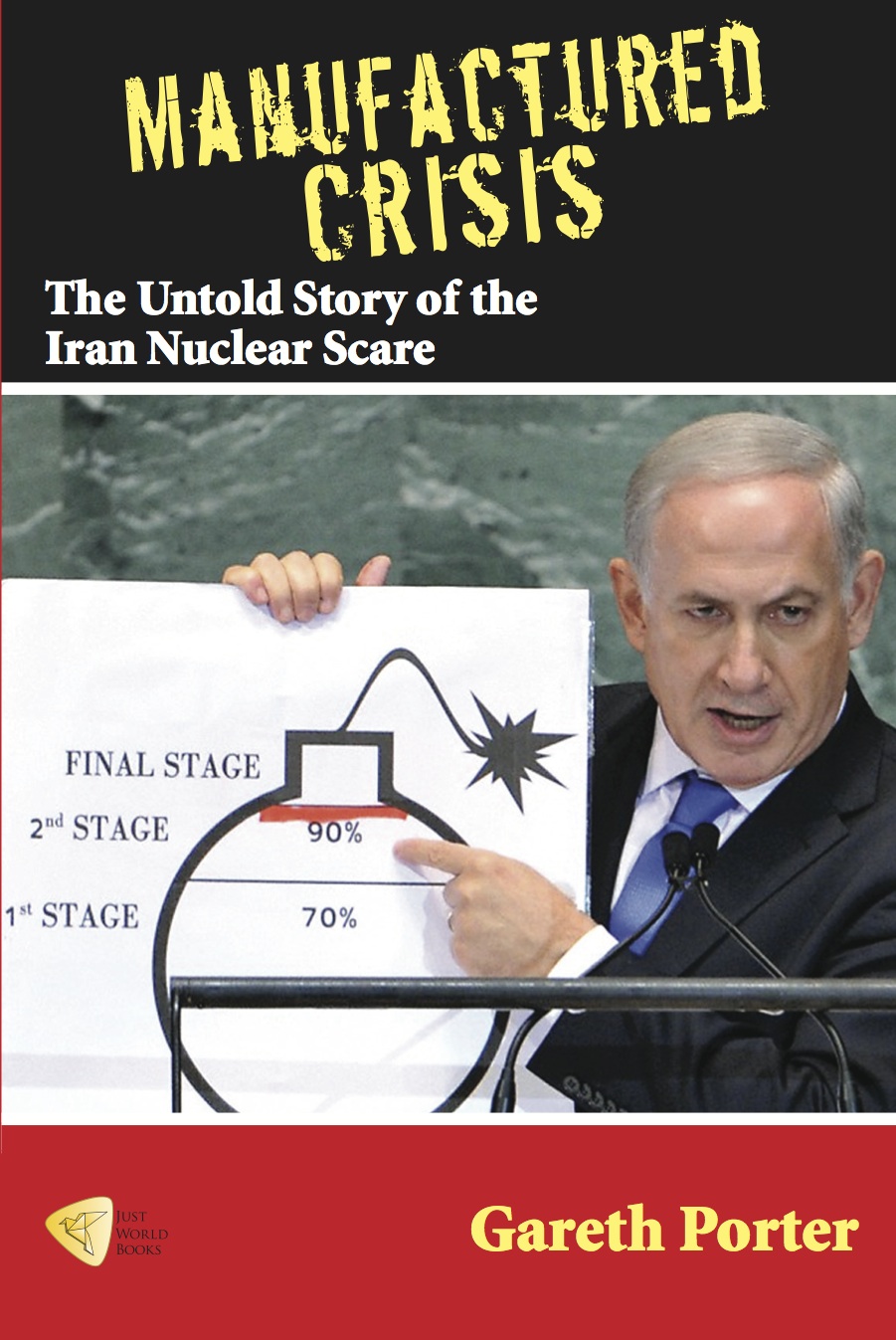 For several years now, Israel and U.S. officials and much of the mainstream media have maintained a steady drumbeat of allegations and accusations that the government of Iran has been pursuing a secret, "military" adjunct to its (quite legal, and regularly inspected) civilian nuclear program. Numerous western officials and commentators have warned that there will be a time coming very soon, beyond which this alleged military nuclear program will be unstoppable. Israeli PM Benjamin Netanyahu and other Israeli officials have warned that military action must be taken, if necessary, to prevent this from happening. Meantime, Washington has been leading a worldwide effort to impose punishing economic sanctions on Iran, in an effort to make it give up this alleged nuclear-weapons program.
Exposes the many lies and half-truths that have been promulgated over more than two decades to try and convince the American public and the world that Iran is the chief danger to international peace through its nuclear program…Prof. William Beeman, University of Minnesota
But where is the evidence that this program even exists? Veteran investigative journalist Gareth Porter has been following this issue closely for over six years. In his book, Manufactured Crisis: The Untold Story of the Iran Nuclear Scare, he will show how Israel and the George W. Bush administration successfully portrayed the various actions taken by Western nations and the International Atomic Energy Agency (IAEA) as responses to a long history of Iranian covert work on militarization of its nuclear program. In reality, however, the United States had intervened aggressively as early as 1983 to prevent Iran from its open effort to pursue its legitimate right to peaceful nuclear power– and it was that aggressive U.S. intervention that pushed Iran to resort to black market transactions in order to acquire the technology needed for its civilian nuclear power program.
Gareth Porter is among the last of that rare breed—the independent investigative journalist who brings to bear long experience in foreign policy reporting with a keen and critical eye for K Street propaganda. He is essential.Prof. Juan Cole, University of Michigan
At the center of the book is the story of how documents alleged to have been stolen from an Iranian nuclear weapons research program became the primary driving force in building a consensus that Iran did have such a covert program. It also details the multiple indications that the documents were fraudulent, based on a series of contradictions between material in the documents themselves and well-established facts. Manufactured Crisis reveals, on the basis of interviews with Iranian and former IAEA officials, how the IAEA has been manipulated to put out reports suggesting that Iran had such a covert weapons program– based overwhelmingly on documents that originated in Israel. It also documents the fact that U.S. intelligence on the Iranian nuclear program has been systematically distorted by political hostility toward Iran as well as by the structure of CIA assessments on the subject.
Manufactured Crisis is available in Paperback ($27.99) and Ebook ($9.99)
BUY NOW