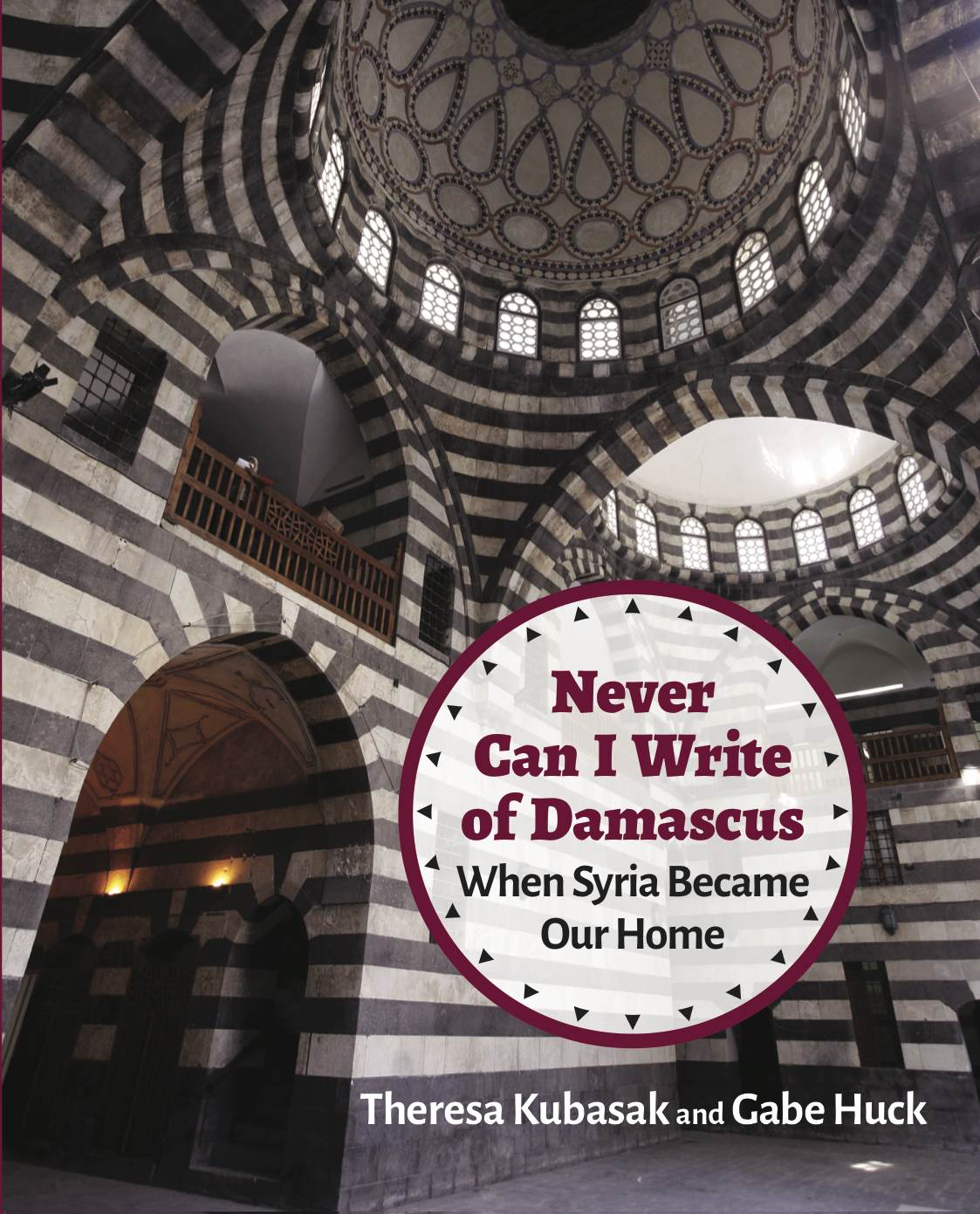 Never Can I Write of Damascus
When Syria Became Our Home
by Theresa Kubasak and Gabe Huck
provides a look into real life in Syria…a wonderfully refreshing counterpoint to the crude stereotypes most outsiders hear.Stephen Kinzer, author of Crescent and Star: Turkey Between Two Worlds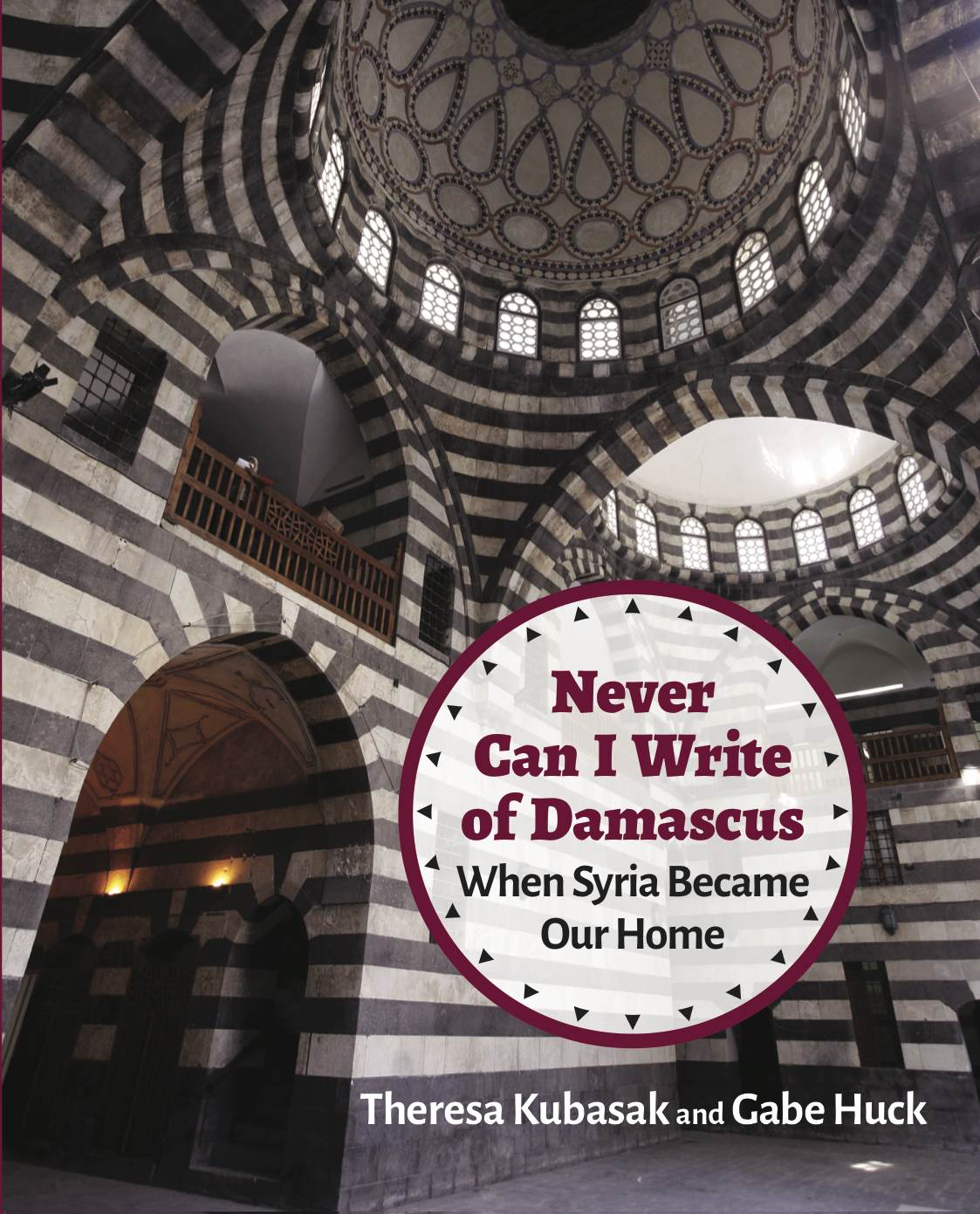 Never Can I Write of Damascus
In 2005, teacher Theresa Kubasak and retired publisher Gabe Huck moved to Syria to aid some of the many Iraqis who found refuge there from the violence of US-occupied Iraq. They set up and ran a project to prepare young Iraqi refugees for admission to U.S. colleges. Sixty of their "graduates" won admission to colleges all around the United States. This is their memoir of living in four Damascus neighborhoods from 2005 to 2012, describing the many rich relationships they built with Syrian, Iraqi, and Palestinian neighbors. The book's title is borrowed from a line by Syria's leading poet, Nizar Qabbani.
This vivid memoir of Damascene years witnesses the intersection of the Iraqi, Palestinian and Syrian tragedies.Elizabeth Suzanne Kassab, author of Contemporary Arab Thought
Never Can I Write of Damascus paints a uniquely intimate picture of daily life in the heritage-rich country of Syria in the period before and just after the 2011 eruption of unrest there. It gives readers sobering information about the heavy human toll, for Iraqis, of the U.S. invasion of Iraq. The book contains stunning photos, charming hand-drawn maps, and other rich supplemental content.
Never Can I Write of Damascus is available in Paperback ($24.99)
BUY NOW