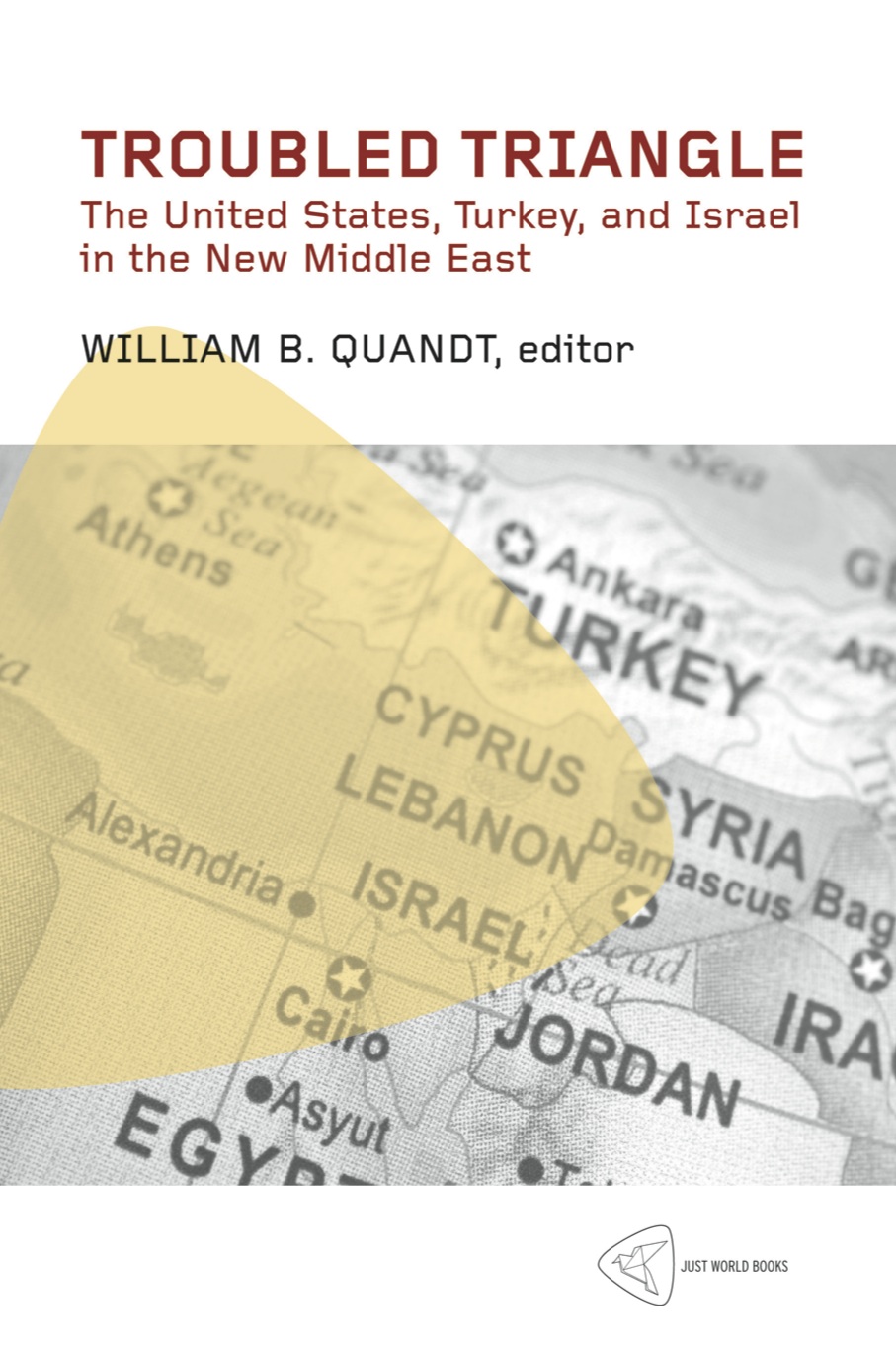 Troubled Triangle
The United States, Turkey, and Israel in the New Middle East
Edited by William B. Quandt
No other book presents such a variety of perspectives, options, and predictions about the "power triangle" that binds and divides Turkey, Israel and the United States.Stephen Kinzer, author of Reset: Iran, Turkey, and America's Future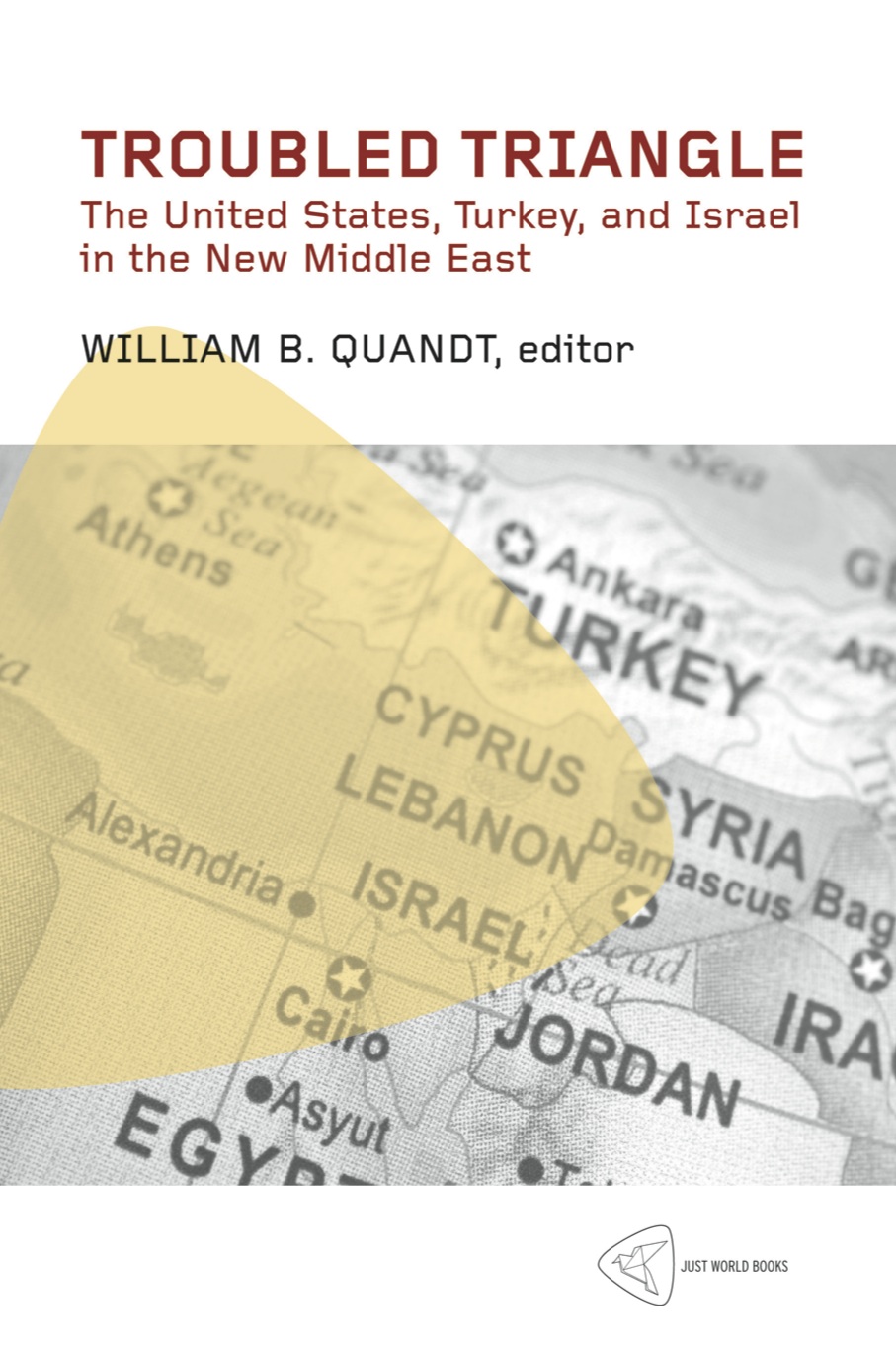 In April 2011, University of Virginia politics professor and veteran Middle East analyst William B. Quandt brought leading scholar-practitioners from Israel, Turkey, and the United States to a one-day gathering at the University of Virginia. Their task: To unravel and try to understand the tangle of accusations, sensitivities, fears, and misunderstandings that had arisen among policymakers in these three capitals. Troubled Triangle: The United States, Turkey, and Israel in the New Middle East is a record of the deliberations among these experts, that has been edited by Dr. Quandt.
From now on, this book will serve as the new baseline for identifying and evaluating further changes in these countries' relations…Shai Feldman, director of the Crown Center for Middle East Studies, Brandeis University
Participants in the colloquium and in the project of producing this very timely volume include:
Henri J. Barkey, an expert on Turkish affairs at the Carnegie Endowment for International Peace and the Bernard L. and Bertha F. Cohen Professor at Lehigh University.
Shlomo Brom, a Senior Research Fellow at the Institute for National Security Studies in Tel Aviv, Israel, and previously the head of strategic planning for the Israeli military's general staff.
F. Gregory Gause, III, an acclaimed analyst of Middle East affairs who is chair of the Department of Political Science at the University of Vermont.
Yaprak Gürsoy, an assistant professor at Istanbul Bilgi University and a 2008 PhD from U.Va.'s Department of Politics, where her dissertation compared the records of Greece and Turkey on democratization, civil-military relations, and business-government relations.
Ellen Laipson, President of the Henry L. Stimson Center in Washington, DC, and previously vice-chair of the National Intelligence Council.
Tina S. Kaidenow, Deputy Assistant Secretary in the U.S. State Department's Bureau of European and Eurasian Affairs, with responsibility for issues related to Greece, Turkey, Cyprus, and the Caucasus.
Daniel Levy, Senior Research Fellow and Co-Director of the Middle East Task Force at the New America Foundation and a member of the Israeli government team that conducted peace talks with the Palestinians in early 2001.
Allen Lynch, Director of Research at the U.Va's Center for International Studies and a political scientist who specializes in international power dynamics.
Soli Özel, Professor of International Relations and Political Science at Istanbul Kadir Has University and co-author of a recent report on rebuilding Turkish-American relations.
Trita Parsi, President of the National Iranian American Council and author of the widely acclaimed Treacherous Alliance: The Secret Dealings of Iran, Israel and the United States (2007), and
Philip Zelikow, Professor of History at U.Va., and previously the executive director of the 9/11 Commission and Counsellor to Secretary of State Condoleezza Rice.
Troubled Triangle is available in Paperback ($17.99) and Ebook ($9.99)
BUY NOW