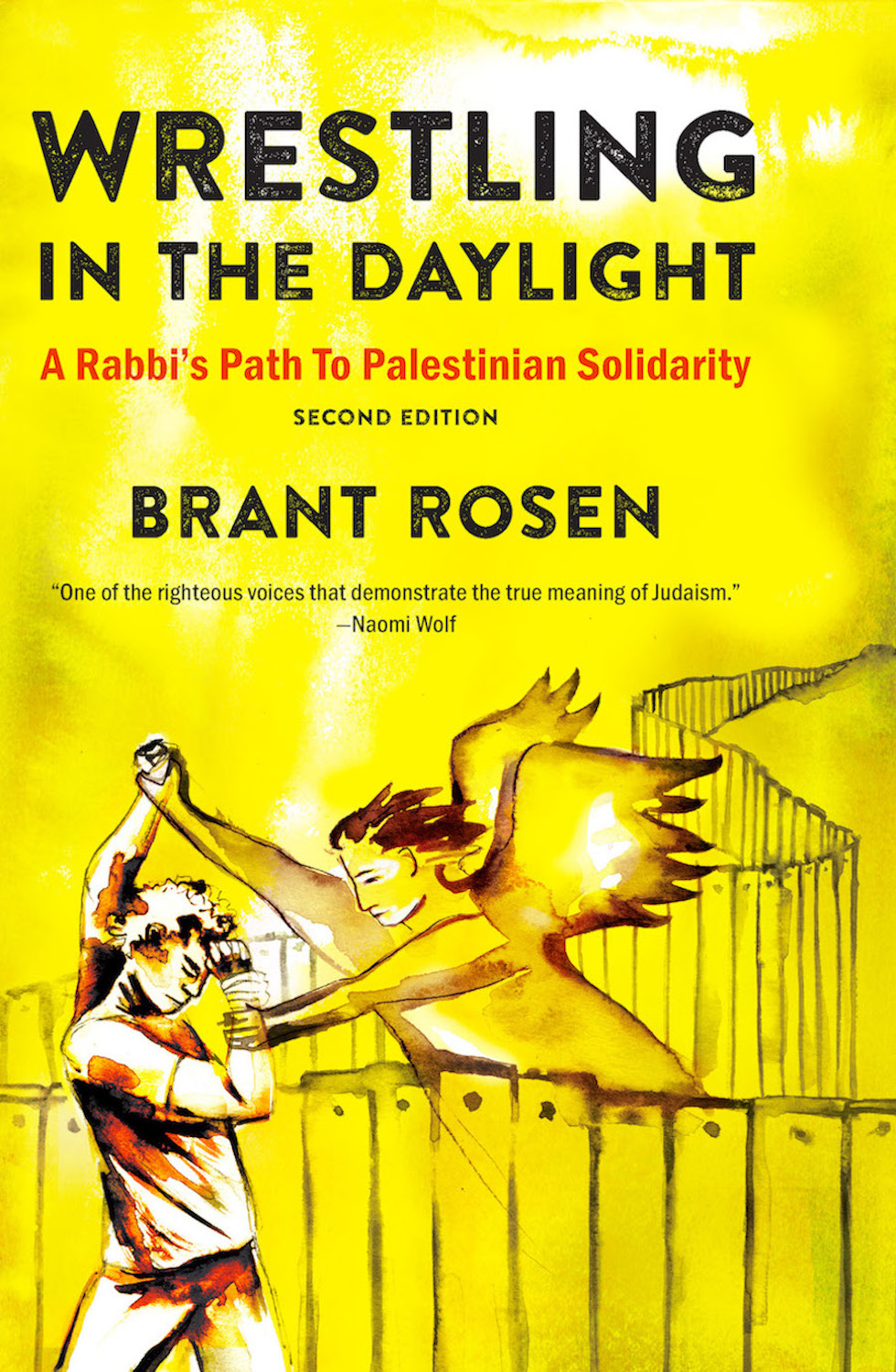 Wrestling in the Daylight
A Rabbi's Path to Palestinian Solidarity
by Brant Rosen
In Wrestling in the Daylight, Rosen patiently challenges the ways so many in the Jewish community seek to bend Judaism's liberationist themes to the goal of justifying Israeli repression. His intervention is a revolutionary and prophetic act.Adam Horowitz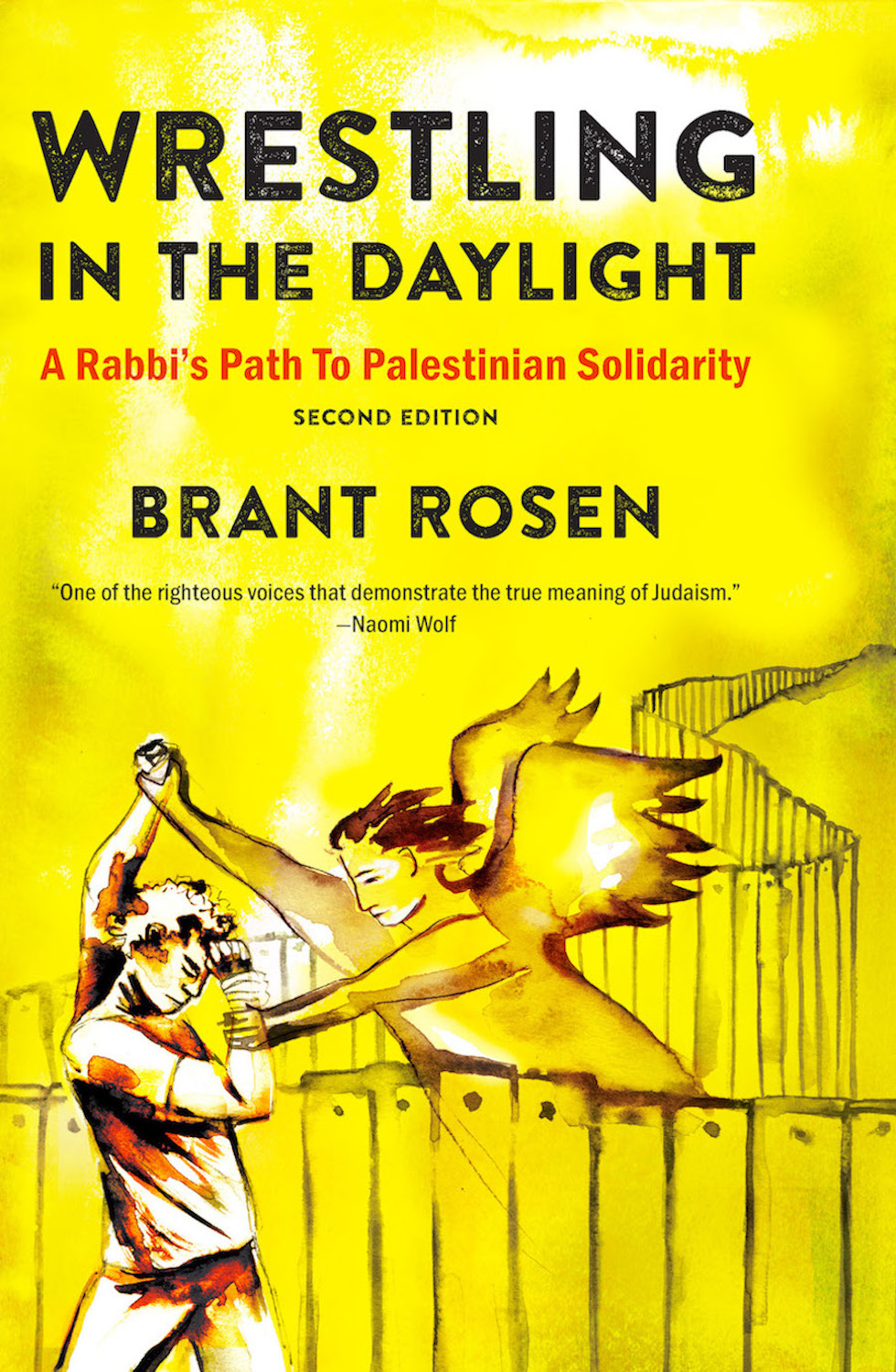 Wrestling in the Daylight, 2nd Edition
Wrestling in the Daylight is an insightful conversation on Zionism initiated by Rabbi Brant Rosen, a prominent Jewish activist from Chicago, on his social-justice blog Shalom Rav. After Israel's brutal military attack on Gaza in 2008-2009, Rosen began to question his lifelong Zionist beliefs. Unlike the biblical Jacob, who wrestled with his conscience in the dark of night, Rosen chose to "wrestle in the daylight" with this issue through many thoughtful essays on his blog.
In this selection of content from Shalom Rav, Rosen includes both his own posts and those of his online commenters, granting readers unique insight into the largest controversy facing the American Jewish community today.
In the new introduction he has written for this second Edition, Rosen updates the story of the "wrestling" that both he and the American Jewish community have undertaken in recent years.
Brant Rosen is a Chicago-based rabbi, blogger, and social activist. He is currently the Midwest Regional Director for the American Friends Service Committee. In 2014, Rosen, who had lengthy previous experience as a congregational rabbi in Evanston, IL, co-founded a social-justice focused congregation, Tzedek Chicago.
Praise for the Second Edition
It's hard enough to wrestle with Zionist as a secular Jew, but far more anguishing to do so as a rabbi. Wrestling in the a Daylight is a must read. It offers a unique opportunity for Jews and non-Jews alike to follow the evolution in thinking of a deeply spiritual Jewish rabbi as he breaks with long-cherished beliefs about Zionism, and embraces the liberation of the Palestinians. As a secular Jew, I find solace in Rosen's writing. It shows me that Jews who hold truly sacred, compassionate values must, sooner or later, reject the Zionist dream. Brant's construction of a new dream, one in which no ethnic group holds privilege over another, is indeed a dream worth wrestling for.Medea Benjamin, author and cofounder of CODEPINK for Peace
Deeply grounded in the Jewish tradition of questioning one's own and one's community's conscience, Wrestling in the Daylight is a work of extraordinary moral reckoning from America's bravest rabbi. With great compassion, rigorous intellectual engagement, and an unfailing sense of justice, Brant Rosen documents his own struggles with the most urgent issue facing American Jews today. Rosen writes as he acts: with clarity, courage, and conviction.Ben Ehrenreich
In Wrestling in the Daylight, Rosen patiently challenges the ways so many in the Jewish community seek to bend Judaism's liberationist themes to the goal of justifying Israeli repression. His intervention is a revolutionary and prophetic act.Adam Horowitz
A heroic rabbi who risked a great deal to stand in solidarity with the people of Palestine and in support of justice  and peace in the region; one of the righteous voices that demonstrate the true meaning of Judaism, transcending tribal identities and committed to social justice and human love.Naomi Wolf, author, social critic, and political activist
Praise for the First Edition
Brant Rosen's book is a journey of a rabbi who moves from believing in liberal Zionism, to questioning it to eventually abandoning it, in favor of humanist values of equality for all, irrespective of religion. Originally disturbed by Israel's actions in Lebanon in 1982 and later Israel's bombing campaign in Gaza in December 2008, Rosen begins to question Israel's actions towards the Palestinians. In his personal journey, Rosen gently tries to bring readers of his blog and members of his congregation to view Israel and Zionism from the standpoint of its victims, prodding and pushing his readers to abandon the oft-repeated excuses for Israel but to question whether Zionism benefits anyone.

Wrestling in the Daylight:
A Rabbi's Path to Palestinian Solidarity, 2nd Ed. is available in Paperback ($19.95), and Ebook ($9.99)
BUY NOW