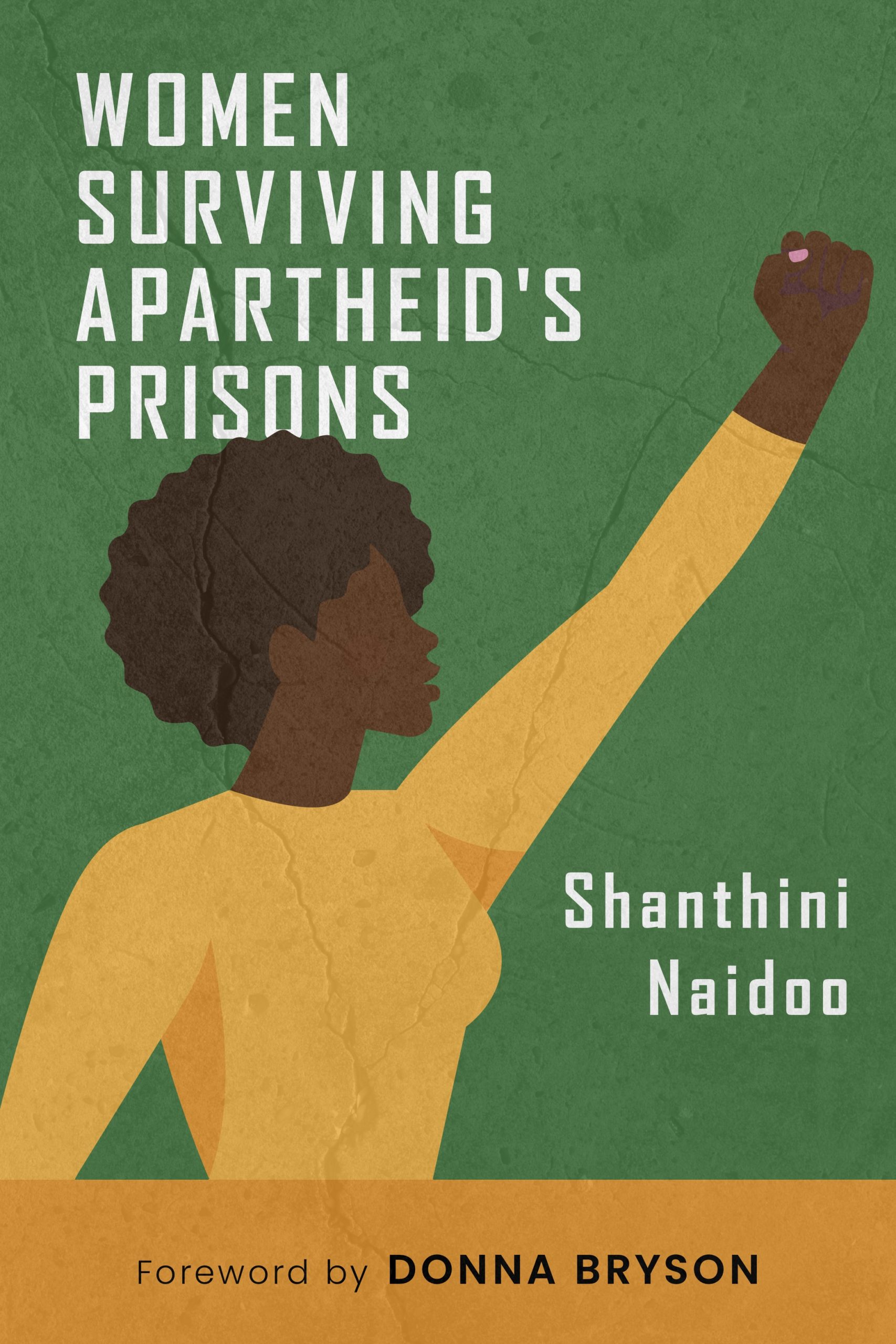 Women Surviving Apartheid's Prisons
By Shanthini Naidoo
Now With Foreword by Donna Bryson
Others' stories should not be reduced to echoes of our own. But we can recognize the universal human desire for freedom. And celebrate the possibility of healing through knowledge of one another and of ourselves. And so, I will urge you to say these women's names.Donna Bryson, Award-Winning Author and Journalist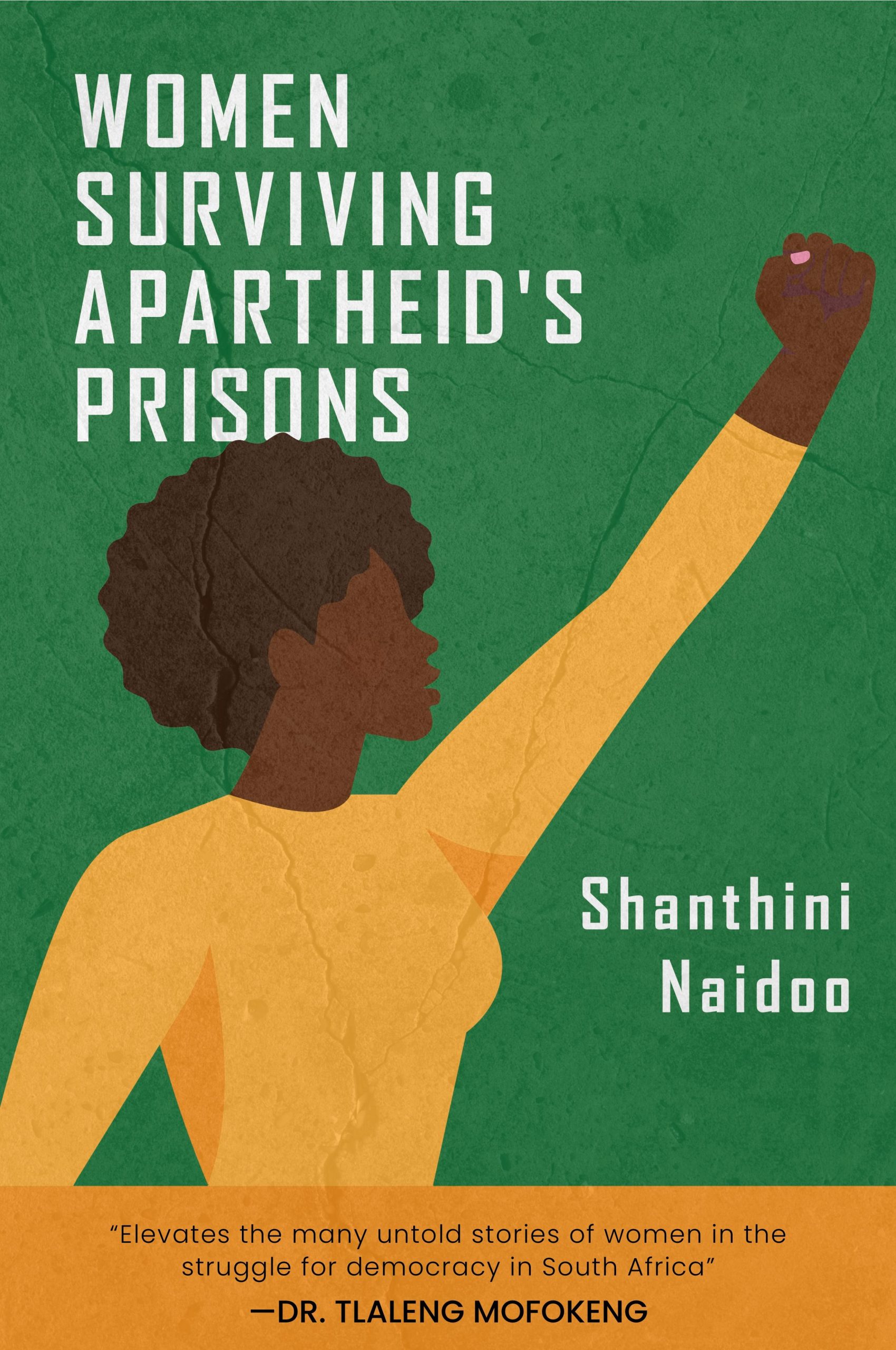 Women Surviving Apartheid's Prisons
Forthcoming, January 2021
Now with foreword by Donna Bryson!


In 1969, South Africa's apartheid government arrested anti-apartheid leaders and activists nationwide for a key planned show trial. Among them were seven women, three of whom (including Winnie Madikizela-Mandela) have since died. This book by South African journalist Shanthini Naidoo uses rich interview material to share the previously unknown stories of the four imprisoned women who are still living: Joyce Sikhakhane-Rankin, Rita Ndzanga, Shanthie Naidoo, and Nondwe Mankahla.
These four freedom fighters were held in solitary confinement for more than a year and subjected to brutal torture in a bid to force them to testify against their comrades. But they refused to do so, which forced the whole trial effort to collapse.
Women Surviving Apartheid's Prisons explores how women from different oppressed communities in South Africa defied traditional gender expectations and played a key role in the overthrow of Apartheid.
Shanthini Naidoo is a former journalist on South Africa's Sunday Times who now works in content marketing. She has also worked for The Times newspaper and O magazine. Naidoo lives in Johannesburg with her husband and two daughters.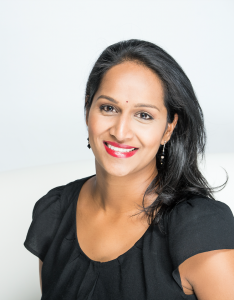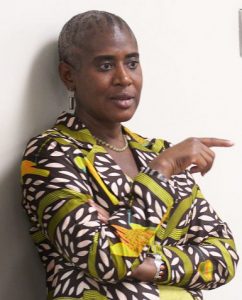 Donna Bryson's rich career as a foreign correspondent culminated in service as AP's bureau chief in South Africa, 2008-12. Her first book, It's a Black-White Thing, explored how students in post-Apartheid South Africa dealt with their many remaining race issues. Her second book, Home of the Brave, describes how a small Colorado town created a welcoming community for war veterans. She lives in Denver.
REVIEWS
A compelling, heart-breaking, and inspiring work about a largely ignored side to the anti-apartheid/national democratic revolution in South Africa… Women Surviving Apartheid's Prison examines the South African revolution from the point of view of women, and in this case, women with whom many of us outside of South Africa's borders are unfamiliar. That makes this a must-read!Bill Fletcher, Jr., Former President of TransAfrica Forum
This book jerks the conscience. It reminds us of how easily we have forgotten the price of freedom and our inadequacies in valuing and celebrating the efforts that have gone into the struggle for a just, united, non-racial, non-sexist, democratic and prosperous South Africa… All those who wish to have a richer understanding of history, including the wide scope of uses of sexual violence as a weapon of war in apartheid South Africa, and an understanding of the impact of generational trauma today, simply must get a copy.Reneva Fourie, Boardmember, Joe Slovo Foundation
Recounting Herstories would be on time, anytime, but it is especially so as we also mark the 100th Anniversary of the Suffragette Movement in the U.S. and update the efforts of Black women who, like the imprisoned women freedom fighters in apartheid South Africa, were initially not included.
It is my fervent hope that these stories of their sacrifice, while painful, will—like strong medicine—help heal the wounds of division and bring us all closer to the promise these women believed in and, yes, are a prime example of that South African saying: Wathint' Abafazi, Wathint' Imbokodo', that is, "When you strike the women, you strike the rock." These women lived it. Teach, Shanthini Naidoo, Teach! Charlayne Hunter-Gault, Rights Activist and Broadcast Journalism Icon
A vital slice of South African history. Naidoo beckons these forgotten women back to center-stage to remind us, achingly, of what true courage and sacrifice mean.Michele Magwood Former books editor, The Sunday Times (South Africa)
This is one of those books that make you shed tears in the middle of reading it. We are reminded of the sacrifices made by many of our people in the execution of the struggle for liberation.Dr. Khulu Mbatha, Chairperson, Ekukhanyeni Relief Project, ANC Veteran and Author
This book does the tangible work of elevating the many untold stories and lives of women in the struggle for democracy in South Africa. As one turns the pages, you are left stirred with visceral emotions because we are these women, and they are us. This work is important in the collective healing of the wounds in our hearts.Dr. Tlaleng Mofokeng, U.N. Special Rapporteur on the Right to Health, Member of South Africa's Commission for Gender Equality
The book is an enlightened yet critical view of how our women have coped with punishment, trauma and torture in solitary detention during shameful periods of our history. Those experiences, challenges and uncertainties have sadly been replaced by either idyllic or prejudicial fantasies. Shanthini has helped rekindle interest in the events of 1969. It needed heroines like Shanthie Naidoo to nurture a sense of nationhood.Ami Nanakchand, Veteran South African Journalist
These women were banned, jailed, tortured, assaulted, separated from their families and yet they persevered, their spirits and principles intact. Their struggles are more relevant today than ever as young women in the U.S. and around the globe are fighting at the forefront of movements for climate justice, reproductive justice and against white supremacy and police violence. They should indeed know the names of Joyce Sikhakhane-Rankin, Nondwe Mankahla, Shanthie Naidoo, Rita Ndzanga, and of course, Winnie Mandela—their foremothers in the ongoing fight for a better world.
Dr. Barbara Ransby, Historian and Activist, Author of the Award-Winning Ella Baker and The Black Freedom Movement
I am so grateful to Shanthini Naidoo for bringing to the forefront some of the women who gave up so much for their and their people's freedom. Say their Names! Say Their Names! Tell their Stories! Add their names to the Pantheon of those who gave so much for Freedom! Dr. Gwendolyn Zoharah Simmons, Former U.S. Civil Rights Activist and Scholar
That a book about our abraded history is so readable is a remarkable achievement. And that it remains so compassionately focused on women of extraordinary character who were scarred, broken and murdered by a system which is not yet destroyed, is progressive…
Naidoo has produced one of the most important and gripping examinations of the gendered fight of apartheid and its human beings.
Janet Smith, Former Editor The Star (Johannesburg), Co-author The Black Consciousness Reader
Women Surviving Apartheid's Prisons will be available January 2021 in Paperback ($22.95) and Ebook ($20.95) formats.
PRE-ORDER NOW