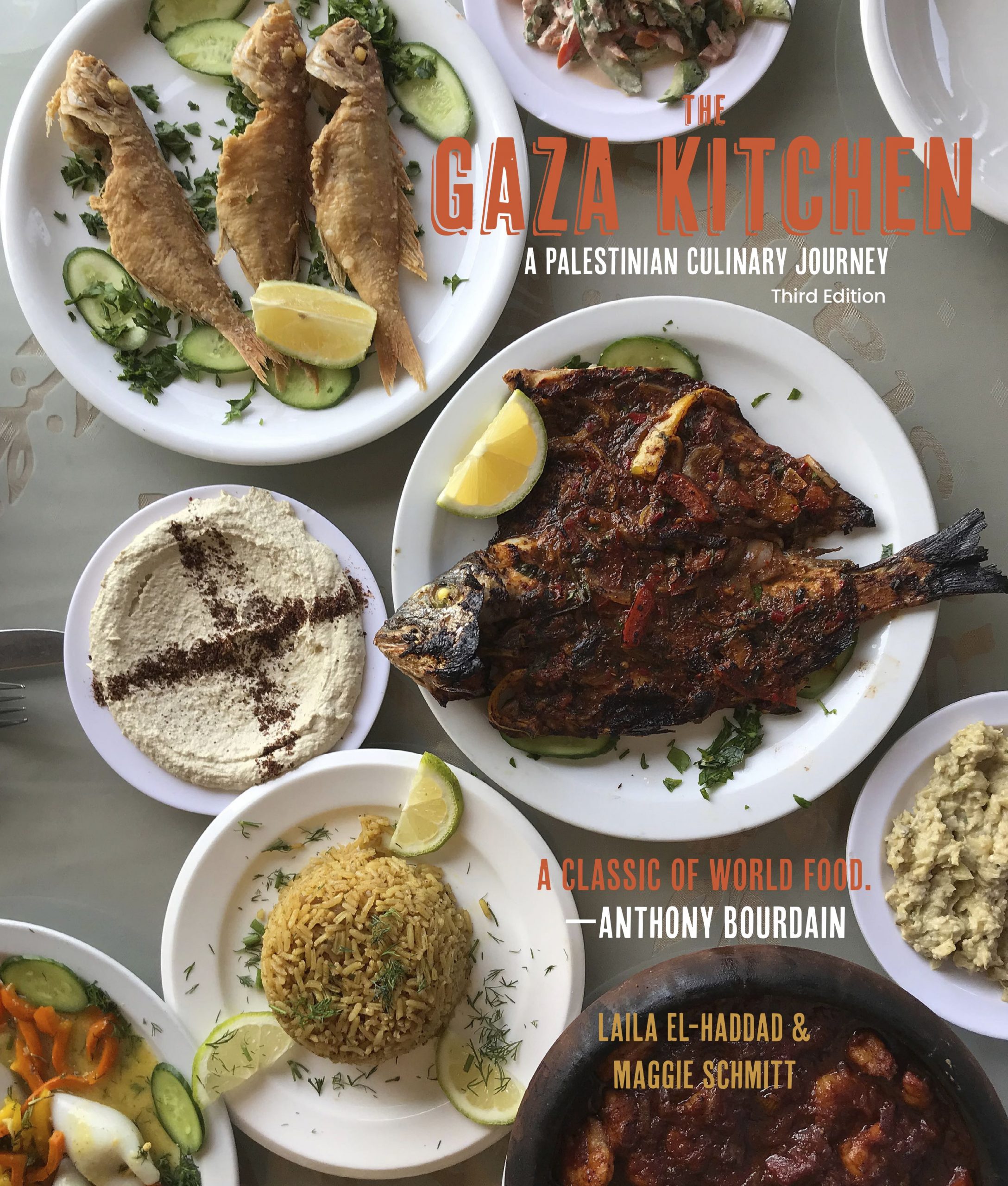 The Gaza Kitchen
A Palestinian Culinary Journey, Third Edition
by Laila El-Haddad and Maggie Schmitt
Not just a superb cookbook, a collection of vital recipes from a delicious yet often overlooked cuisine, but an argument for understanding. A classic of world food.Anthony Bourdain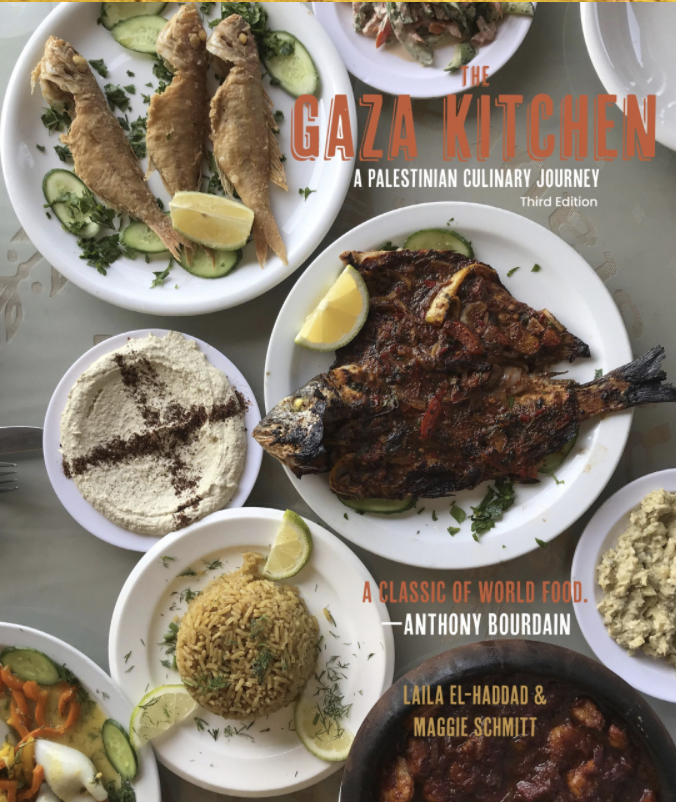 The Gaza Kitchen, Third Edition
View The Gaza Kitchen flyer here.
This timely update of a much-loved, award-winning cookbook shares with readers the little-known but distinctive cuisine of the Gaza region of Palestine, presenting 130 recipes collected by the authors in Gaza. This edition includes new stories, recipes, and photos gathered during a late-2019 visit to Gaza by co-author Laila El-Haddad.
Cooks will find here great, kitchen-tested recipes for spicy stews, piquant dips, fragrantly flavored fish dishes, and honey-drenched desserts. They will be entranced by the hundreds of beautiful photos of Gazan cooks, farmers, and fresh-produce merchants at work, and by the numerous in-kitchen interviews in which these women and men tell the stories of their food, their heritage, and their families.
The recipes and stories are magically woven together, inspiring to read, to cook, and to eat. Telling us about the food of Gaza is key to understanding the people's way of life, and this is what Laila and Maggie do so fantastically well.Yotam Ottolenghi and Sami Tamimi, Co-Authors of Jerusalem: A Cookbook
Anthony Bourdain, Claudia Roden, Yotam Ottolenghi, and José Andrés are among the many culinary figures who have embraced The Gaza Kitchen. This third edition features tantalizing new stories and recipes in a beautiful volume, strengthened with sturdy French flaps.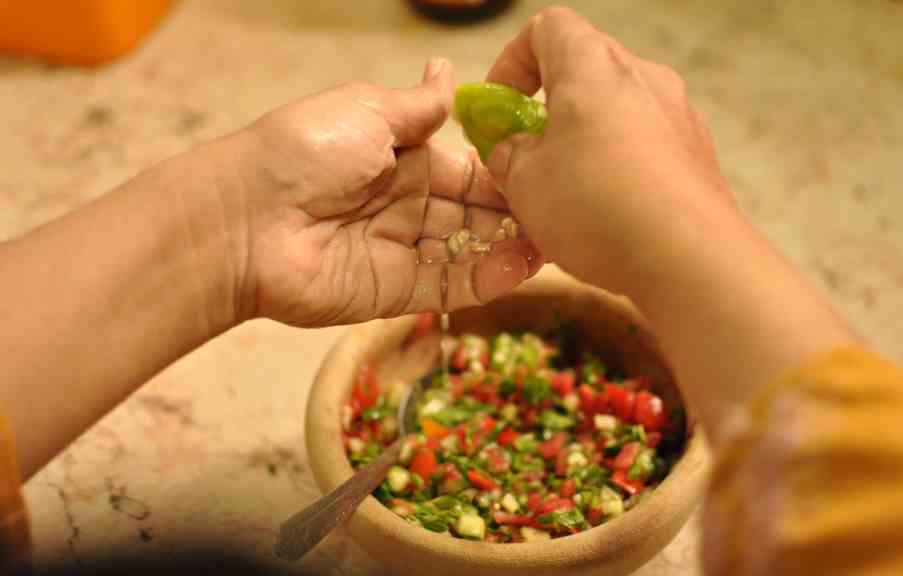 Laila El-Haddad and Maggie Schmitt truly are story-tellers sharing the stories of the women, men, and children of Gaza in a way that illuminates their humanity, their dignity, their strength. José Andrés, chef and founder of World Central Kitchen
This book becomes more essential with every passing day. Not just such a superb cookbook, a collection of vital recipes from a delicious yet often overlooked cuisine, but an argument for understanding. A classic of world food. Anthony Bourdain
The best cookbooks inspire you to be a better chef. This one can make you a better person. Laila El-Haddad and Maggie Schmitt guide readers through the rich, subtle and complex flavors, history and politics of the Jews, Christians, and Muslims of the Levant... This is gastronomic writing at its finest.Raj Patel, Author of Stuffed and Starved: The Hidden Battle for the World Food System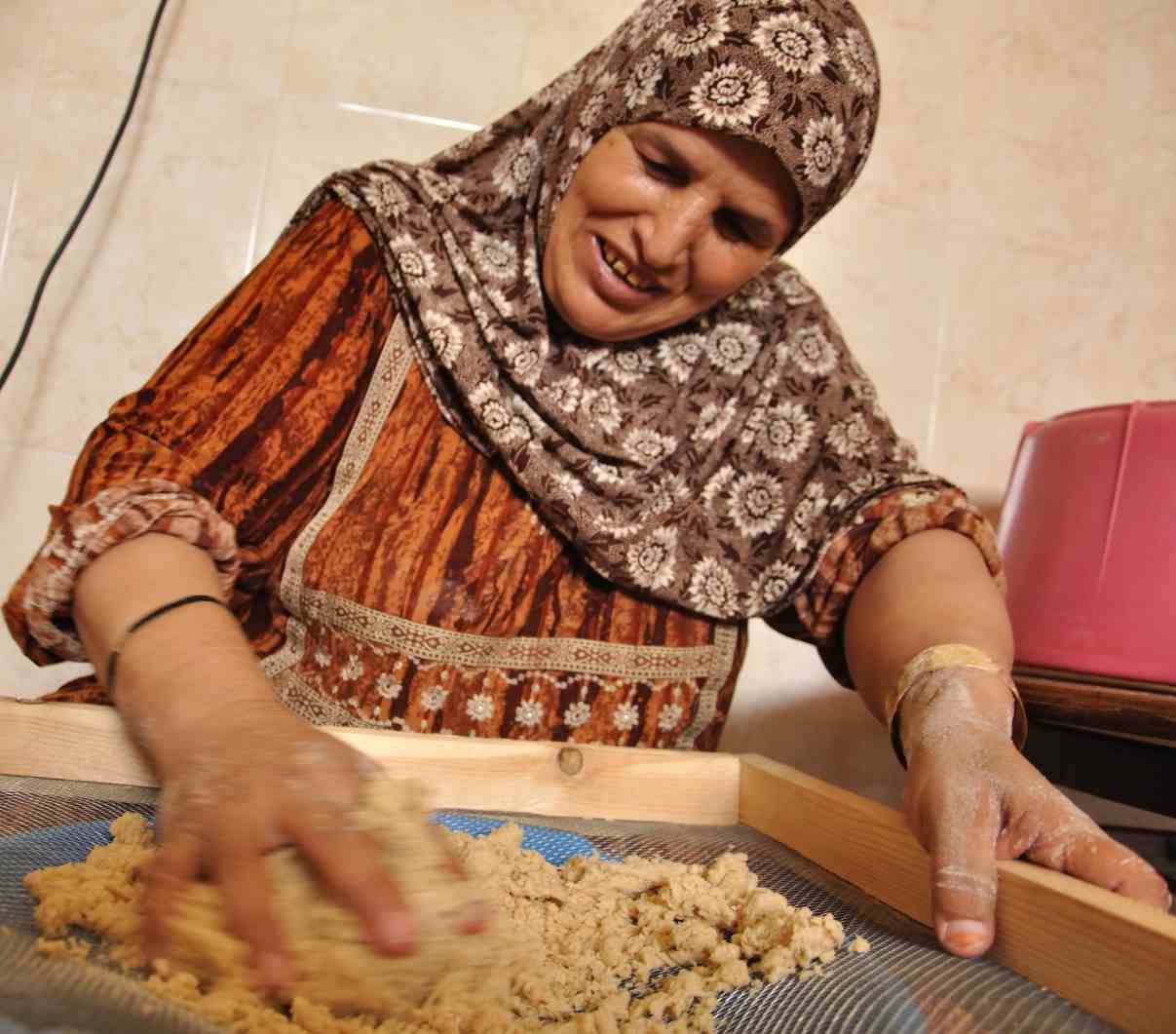 The Gaza Kitchen cookbook is a vital attempt to safeguard a rich culinary heritage that has existed in the Middle East for thousands of years. In documenting Palestinian recipes and food culture, despite the ravages of war, Laila El-Haddad and Maggie Schmitt have significantly succeeded in sharing their culinary travels while bringing dignity and pride to those who continue cooking traditional meals at home in Palestine. This book is an asset to those living in Gaza and to the rest of the world who would like to participate in protecting this rich cuisine.Barbara Massaad, Lebanese Author and Photographer of the Award-Winning Cookbooks Man'oushé, Mouneh, Mezze and Soup for Syria
These recipes are distinctively Palestinian and many also uniquely of Gaza--with more pronounced flavors, more herby, spicy, peppery, lemony, than those of their regional neighbors. We also get from this very special book a rare insight into the intimate everyday lives of engaging people...Claudia Roden, Author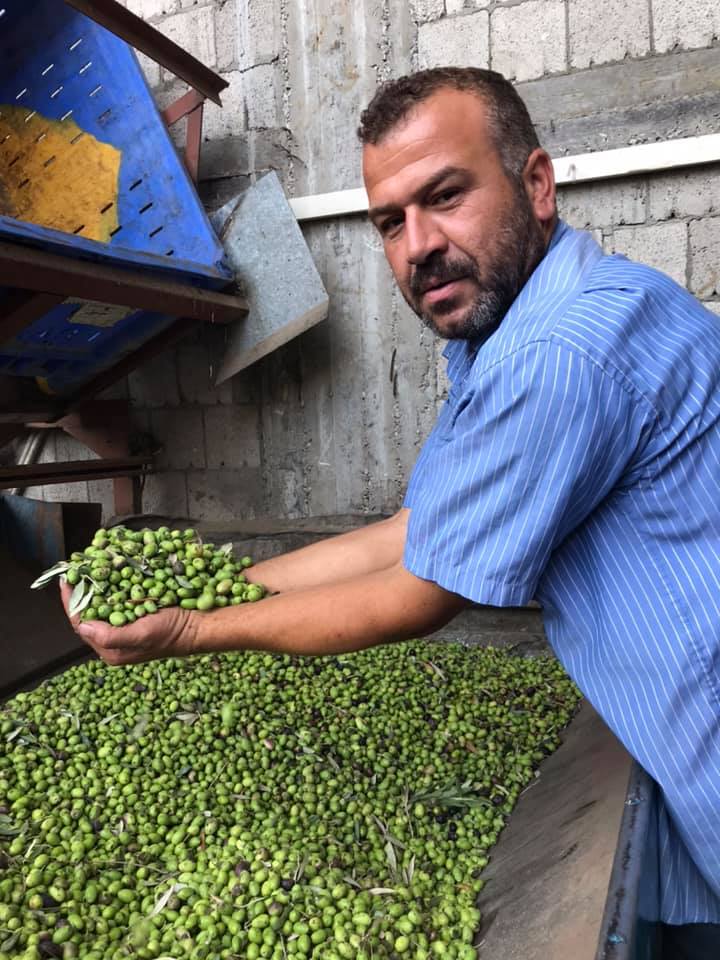 The Gaza Kitchen, Third Edition is available in Paperback format ($29.99)
BUY NOW
---